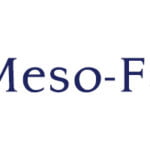 The dream to retain resp. to regain a juvenile, toned and wrinkle-free look becomes possible with this non-surgical anti aging method. PDO Meso-Thread-Lifting leads to a natural, fresh rejuvenating effect in case of hanging cheeks, limp skin and wrinkle formation. By use of absorbable, self-dissolving threads the collagen and elastin formation in the tissue is induced and therefore the aging of the skin is stopped.
PDO Meso-Thread-Lifting can be optimally combined with various procedures like Hyaluronic Fillers. The result is a toned and natural overall picture with significantly more tone of the skin.
Cheek area
Malar bone region
Facial contour
"Hanging cheeks"
Neck
The thread material PDO (Polidioxanone) is a substance which has been known in surgery as suture material for decades. Due to its tearing strength and excellent biocompatible properties it has been used in the plastic surgery for years. This method to induce the formation of collagen has been tried and tested for years.
The thin threads are brought in the respective region almost painless by use of fine needles. These are neither visible nor palpable. The dissolving of the threads within the following weeks leads to the actual toning-, regeneration- and revitalising effect which takes place due to the enhanced circulation and new formation of collagen in the tissue. This process is visible under the microscope and therefore scientifically measurable. After the treatment, you can immediately continue your daily routine just as usual.